I'm a big fan of lipstick and lip color. Conventional lipsticks and lip color products are full of toxic ingredients, so I choose to stick with the most natural brands I can find that work well. I recently discovered 100% Pure and have tried a few different products that I love, which includes their fruit pigmented lipsticks. I got a bunch of different colors since I like to mix it up depending on where I'm going, what I'm wearing and what I'll be doing. On nights out and special occasions, I'll venture out into more bolder, darker, or brighter colors.
However, for work, I like to keep it tame. I keep my makeup neutral and professional.
Side note: I also use the Coffee Bean Caffeine Eye Cream as part of my morning skincare routine, to help reduce dark circles and puffiness.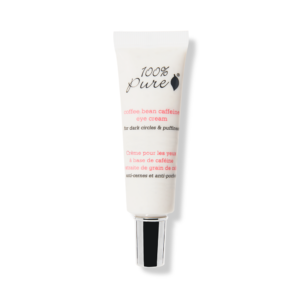 My Work Look: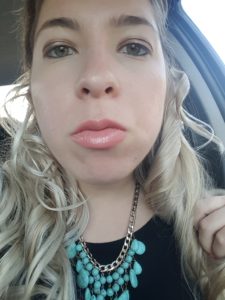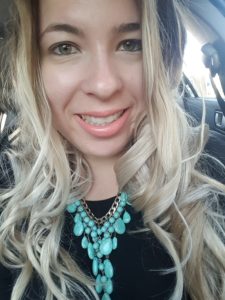 The lipstick I have on is the Fruit Pigmented Pomegranate Oil Anti Aging Lipstick and the shade is Calendula.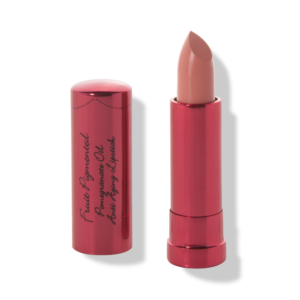 In these photos, the only makeup I am wearing is eye shadow, eye liner, concealer (under the eyes), and the lipstick. My skin has gotten a lot nicer since starting my skincare routine, trying chemical peels, and being sure to get enough vitamin C and vitamin A in my diet through real, whole foods. Vitamin C helps our body to produce collagen, promoting youthful skin. Vitamin A is also great for skin and combats acne.
Coming up next… My Fun Look and My Sultry Look!
As always, feel free to leave a comment below!
See Also:
My Skincare Regimen
Product Review: Veeda Natural Tampons
Jill's Detox Juice Recipe
Note: This post contains affiliate links, which means if you make a purchase through those links, I will be compensated. Please know that I only recommend products that I personally use (or would use) and that I love. Purchases through these links helps to cover costs to keep this website running, so that I can keep delivering information to you all.