So I know it's been super long since I've written a blog post, but I've recently started a new skincare regimen that I am loving and wanted to share.
I'm sharing my night routine first, since I have seen the best results with these products.
Skincare at Night:
I wash my face with Yes to Tomatoes Activated Charcoal bar soap, which is only $6 per bar and lasts a very long time.
I've been using this soap for about a year now and I've definitely jumped on the activated charcoal bandwagon. Activated charcoal acts as a magnet and pulls toxins and impurities from the skin.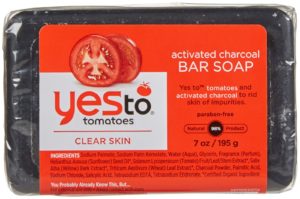 After I wash my face, I spray it with Primally Pure Everything Spray. This stuff is amazing! I used it during the winter to heal my dry, cracked elbows, so I thought to myself "if this worked so well on my elbows, I should try it on my acne" and you know what? Each day that I wake up my acne seems to become less and less. I feel that this is an essential step in my new skincare regimen. At $18 a bottle, it's a bit pricey, but it works.
Next, I use Primal Life Organics C-ex vitamin c serum. I was very hesitant about buying this product when it first came out because of the extremely high price tag (I believe it was around $300 when it first came out), but I read about it and read product reviews and it seemed like a great product that I wanted to try, but it was a little too high end for me, especially since I wasn't sure it would truly be worth it.
After a few months on the market, the price was dropped to around $200 and they were offering sample sizes for $6. I learned about the sample sizes while listening to an episode of The Ladies Dish podcast, where Kate talked about her experience using the serum and buying samples for Joy and Dana. At that point, I decided to buy a sample size and see if I liked it. The sample size also came with a $50 off coupon for the C-ex. I absolutely fell in love with it once I tried it and bought some for myself with the coupon. The price on the website currently is $150 (on sale right now for $130), which I find to be reasonable, considering that the product lasts a very long time (as you only need 3-4 drops for your whole face) and works very well. The C-ex serum helps to even out your skin tone, promotes youthful skin, and helps to heal acne.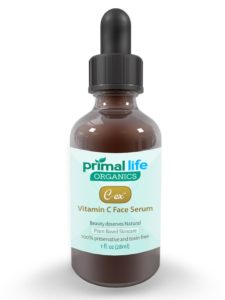 Last, I put on Primally Pure Beauty Cream. This cream is hands down, the best moisturizer I have ever used! My skin looks incredible when I wake up in the morning and I can notice the difference immediately as I put the Beauty Cream on. Adding this cream to my skincare regimen was the best decision. I've only had it for about a week and a half and already my pores are almost all closed up (aka youthful skin), my fine lines are hardly noticeable, and my acne is starting to disappear even more. I cannot say this enough: best. moisturizer. ever. For real. And it's all natural, paleo-friendly ingredients! It may be $32, but I promise you it is worth every penny.
Skincare in the Morning:
So I'm going to be straight up and honest: I don't always wash my face in the morning. If I am rushing to get to work, sometimes I'll just go and sometimes, honestly, I just love how my skin looks when I wake up and I know that when I wash it it's going to become red and not look as nice. However, some days this is the routine that I use:
I wash my face with Yes to Tomatoes Activated Charcoal bar soap and spray the Primally Pure Everything Spray on my face. Then I use Primally Pure Fancy Face serum, which I'm not sure how I feel about yet. Previously in the mornings I had been using Primal Life Organics Coffee Bean serum, which I do like.
Since starting this new routine about two weeks ago, I feel like my face looks much more youthful in such a short period of time and my acne is shrinking more each day. Also, my skin feels super soft. Not everything works for everyone, but this skincare regimen seems to be working well so far for me. I've also recently (in April) received two chemical peel treatments, which I will resume after the summer since you cannot be in the sun after and I love the sun.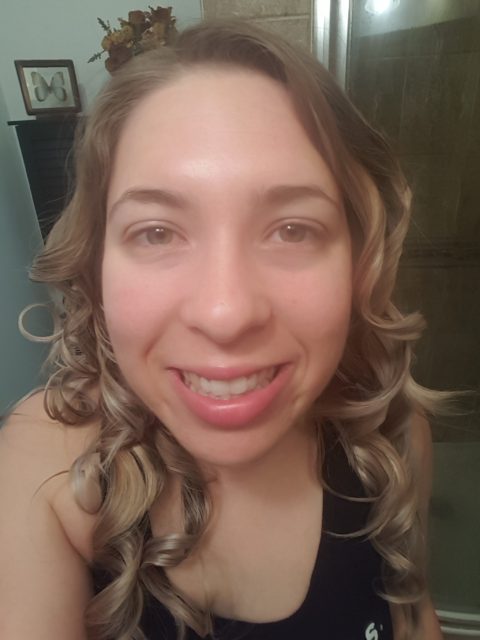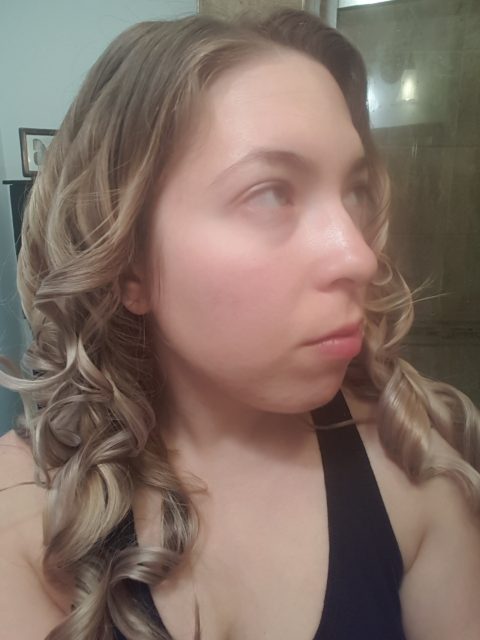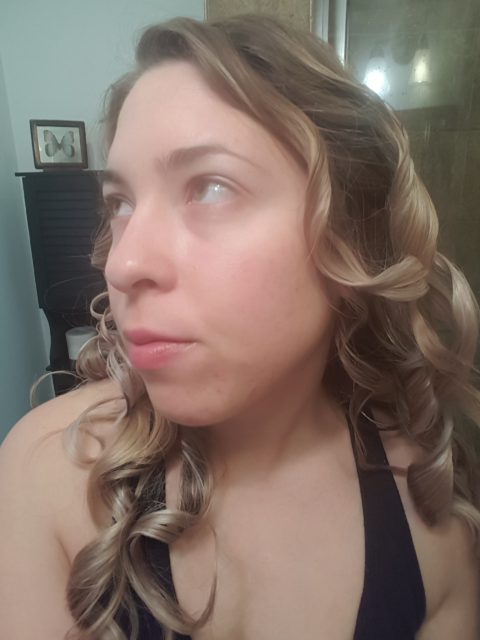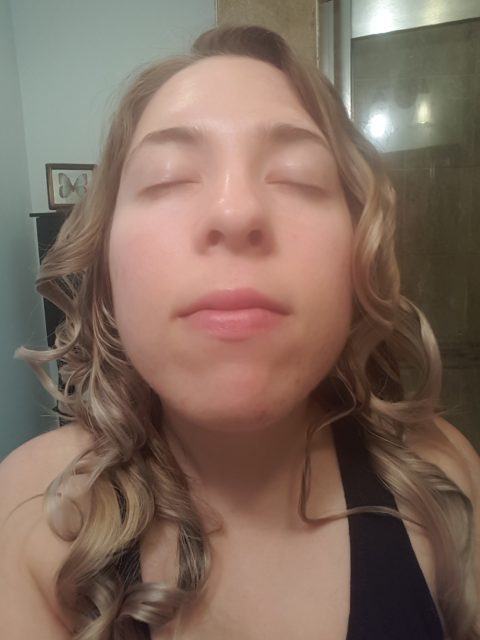 Have any thoughts, tips, skincare routines of your own to share? Leave them in the comments!
See Also:
An Honest Review of Beautycounter Face Makeup
"Earning Your Food" with Exercise
Jill's Detox Juice recipe