Every lipstick-wearing woman needs a red shade! Red lips are bold and sexy – perfect for a date night, girls night, or even to work! Red lipstick, although bold, is actually neutral since it can be worn anytime and always looks good. Red lips can be intimidating and may take some getting used to on yourself, but once you do, you'll be feeling confident and sexy.
When I first starting wearing red lipstick, I felt self conscious when I went out and wanted to take it off, because I was not used to wearing such a stand-out shade. I liked how it looked before I left the house, but I would second guess myself as soon as I left. However, I always got compliments on the red lipstick and now I always feel confident and sexy when I wear it.
My "Red Lips" Look: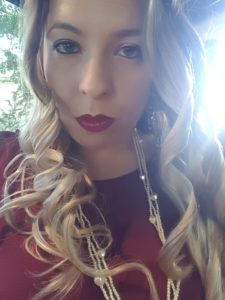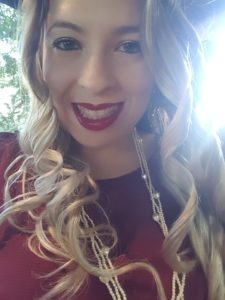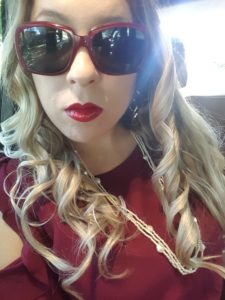 The lipstick I am wearing is the Fruit Pigmented Pomegranate Oil Anti Aging Lipstick and the shade is Dahlia. This lipstick is extremely long lasting, even through eating and drinking.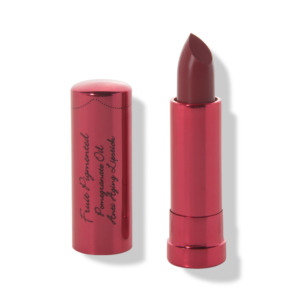 Have a comment? Leave it below!
See Also:
Fruit Pigmented Lipstick: My Work Look
Fruit Pigmented Lipstick: My Fun Look
Fruit Pigmented Lipstick: My Sultry Look
Note: This post contains affiliate links, which means if you make a purchase through those links, I will be compensated. Please know that I only recommend products that I personally use (or would use) and that I love. Purchases through these links helps to cover costs to keep this website running, so that I can keep delivering information to you all.