My sultry look is what I'll wear when I'm going out somewhere where the dress code is more upscale or fancy. The lipstick I wear is definitely bolder than my work look, but it's not too bright or too dark. Of course, I may choose another color from time to time, depending on the color of my outfit, but this is my go to. I took two pictures indoors and one in the car, so you can see the lipstick in different lights. (There is also pictures of me outside on my Instagram page)
My Sultry Look: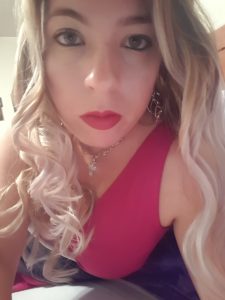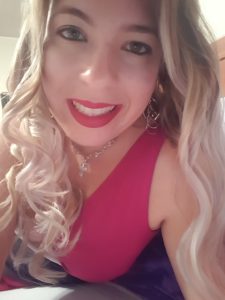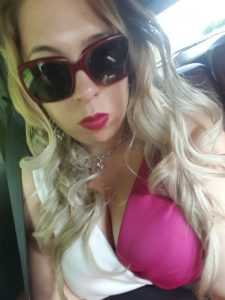 The lipstick I have on is the Fruit Pigmented Cocoa Butter Semi-Matte Lipstick and the shade is Currant. I love this lipstick so much. It is very long lasting and I love the matte look. I carry it with me just in case I need to reapply, but honestly I rarely ever have to because it stays on very well, even through eating and drinking.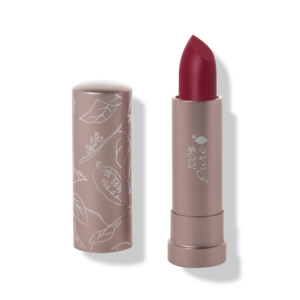 As always, feel free to leave a comment below!
See Also:
Fruit Pigmented Lipsticks: My Work Look
An Honest Review of Beautycounter Face Makeup
The Problem with Juice Cleanses
Note: This post contains affiliate links, which means if you make a purchase through those links, I will be compensated. Please know that I only recommend products that I personally use (or would use) and that I love. Purchases through these links helps to cover costs to keep this website running, so that I can keep delivering information to you all.