When I started on my health journey, switching over my makeup products to clean products was one of the last things that I did.
I've always been a makeup lover, and it's important to me that the products I use look nice and last throughout the day without fading or dripping. Wearing makeup gives me more confidence and makes me feel beautiful. I'm just not willing to compromise on performance for the sake of it being "clean."
When I first started experimenting with clean makeup products, I tried a lot of products that straight up sucked. I'm talking products that looked bad immediately upon application, and products that partially came off as the day went on, leaving me looking crazy.
Now that I've got my beauty routine down, I'm going to share with you my favorite clean brands, including my favorite products from them – as well as the products I was not a fan of, so you can save yourself the trial and error and not waste any money!
Note: I am only going to be discussing the products that I have actually tried. I do not wear blush, so I do not have an opinion on blush. Some products from each company may be left out, that is because I haven't personally tried them, so I don't have an opinion.
I LOVE their skincare products. Their makeup – not so much. Go ahead and try out their awesome skincare products, but don't waste your time and money with the makeup.
I LOVE their skincare products as well. As far as the makeup goes, some of it I absolutely LOVE, and some of it is not so great.
Makeup I Love:
Primer: 100% Pure Mattifying Primer works like a charm! I use it as an eyeshadow primer and as a face primer before applying concealer and foundation. It helps the makeup to go on smooth and stay on all day.
Concealer: 100% Pure Second Skin Concealer is hands down my favorite concealer! It blends really well and has great coverage. It lasts all day and I don't have to worry about it coming off or looking blotchy.
Translucent Setting Powder: 100% Pure Bamboo Blur Powder is a really great translucent powder (they actually have tinted as well). I use it on top of my foundation to get rid of any shine/dewiness and set it. Absolutely love!
Eyeliner: 100% Pure Creamy Long Last Liner goes on super smooth and super easily. It gives you that perfect black line that you expect from eyeliner. They do have other shades too, if black isn't your thing.
Mascara: 100% Pure Ultra Lengthening Mascara is great for making your lashes stand out. It creates the appearance of longer lashes and doesn't clump!
Brow Gel: 100% Pure Green Tea Fiber Brow Builder comes in a tube like your typical brow gel and is a great brow gel. It gives nice color and shape to your brows and stays in place all day!
Matte Lipstick: 100% Pure Fruit Pigmented Cocoa Butter Matte Lipsticks are my absolute favorite lipsticks! This lipstick comes in many different colors, and I have almost every color! This lipstick gives a lot of color, for a very noticeable, bold lip. And, it stays on all day, even through eating and drinking. Highly recommend!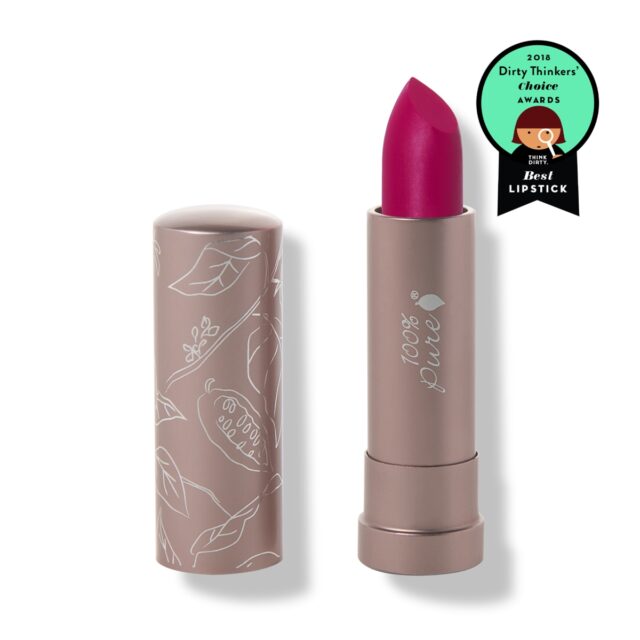 Makeup I Don't Love:
Foundation: 100% Pure Fruit Pigmented Full Coverage Water Foundation unfortunately didn't live up to my expectations. As I do love a lot of their makeup, I was super excited when this foundation came out, but unfortunately it just did not perform well. It was super wet and just didn't absorb into my skin at all. I ended up wiping it off before I was even done applying it to my whole face – because that's how bad it was.
Foundation: 100% Pure Fruit Pigmented Healthy Foundation was the first foundation that I tried from 100% Pure. Unfortunately, I didn't love this one either. It was pretty much the same as what happened with the water foundation.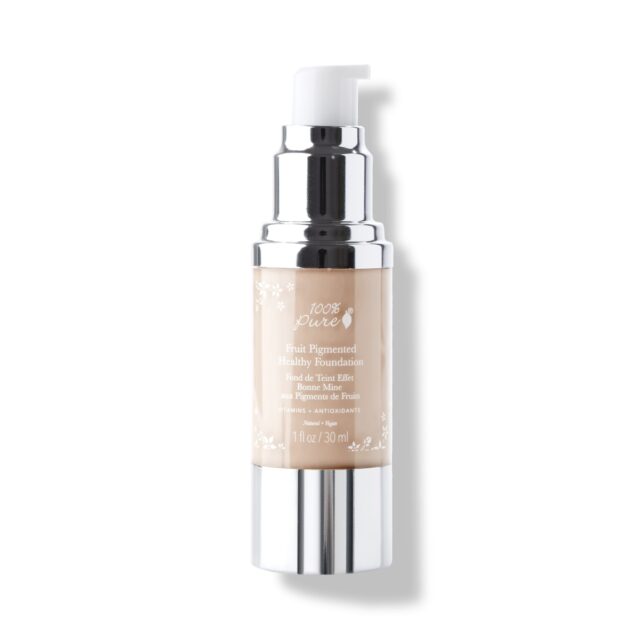 I love Beautycounter's skincare products too. Some makeup products I love and some I don't.
Makeup I Love:
Tinted Moisturizer: Beautycounter Dew Skin Tinted Moisturizer is a great when you want light coverage and sun protection. It has SPF 20 and leaves your skin with a dewy finish. I love this moisturizer so much to use as the base of a full face makeup look. However, I'm not a huge fan of the dewy look, so I use setting powder on top make it a matte look.
Foundation: Beautycounter Skin Twin Featherweight Foundation is an upgrade to their previous foundation, Tint Skin. I was not a fan of Tint Skin, but I do like the Skin Twin. However, I still prefer Dew Skin more.
Highlighter: Beautycounter Luminous Powder Highlighter is my go-to for special occasions. I used to not be a fan of highlighter, but now I love it! This highlighter lasts all night and gives such a gorgeous glow. Highly recommend!
Bronzer: Beautycounter Radiant All Over Bronzer is an awesome bronzer. I use it along side the highlighter for special occasions to create contouring looks. It stays in place all night long. Highly recommend!
Translucent Powder: Beautycounter Mattifying Powder is another great setting powder. I like this one, however, I do prefer the one from 100% Pure.
Brow Gel: Beautycounter Brilliant Brow Gel is another great brow gel. I like this one and the one from 100% Pure. I'd say they perform the same. I just order whichever one is in stock when I need it.
Brow Pencil: Beautycounter Color Define Brow Pencil is a great brow pencil. It's great for filling in your brows to make them look more full and it stays put all day!
Eyeliner: Beautycounter Color Outline Eye Pencil is my favorite eyeliner. While it does require heating up before you apply it (use a lighter or rub on your hand), it stays put all day, unlike many other eyeliners that drip down as the day goes on.
Eyeshadow: Beautycounter Velvet Eyeshadow Palette comes in three different styles: Classic, Statement, and Romantic. I love all of them, but my favorite is the Classic Palette.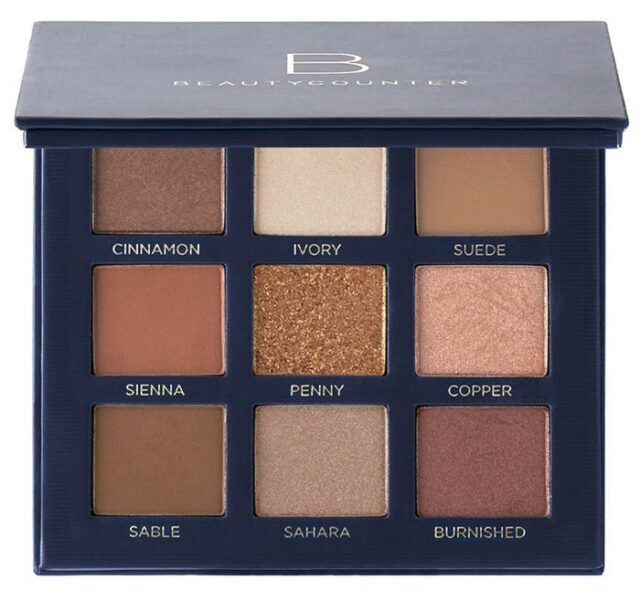 Makeup I Don't Love:
Concealer: Beautycounter Touch Up Concealer Pen is not my favorite concealer. I tried it about 4 years ago and it melted into the creases in my eyes and was not a good look.
Mascara: Beautycounter Volumizing Mascara is definitely not my favorite mascara. I feel like it didn't do much for my lashes and wasn't noticeable at all. Would not recommend.
Lipstick: Beautycounter Color Intense Lipstick is not my favorite. It's not terrible, but I prefer matte lipstick and I like the one from 100% Pure so much better.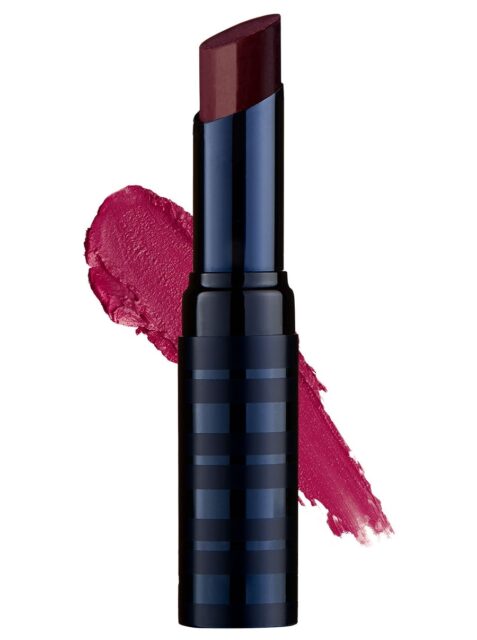 I just recently tried two products from Thrive Causemetics and I really love them both!
Eyeshadow: Thrive Causemetics Focus Eyeshadow Palette is my favorite eyeshadow palette! It has just 4 neutral colors, perfect for every look!
Mascara: Thrive Causemetics Liquid Lash Extensions Mascara is my absolute favorite mascara! It makes your lashes look great and lasts all day and night. It also comes off fully and easily at night, which I love! Highly recommend!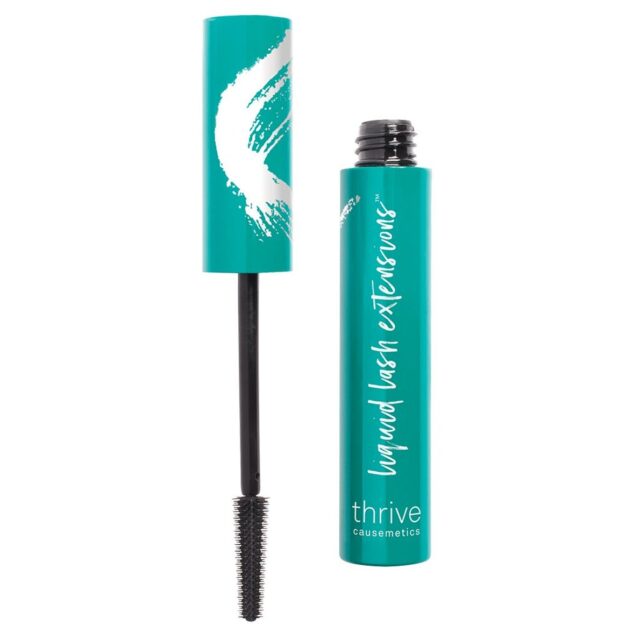 Have you made the switch to clean makeup products? Let me know in the comments!
See Also:
An Honest Review of Beautycounter Face Makeup
Full Face Makeup for Special Occasions
Fruit Pigmented Lipstick: My Sultry Look
Note: This post contains affiliate links, which means if you make a purchase through those links, I will be compensated. Please know that I only recommend products that I personally use (or would use) and that I love. Purchases through these links helps to cover costs to keep this website running, so that I can keep delivering information to you all.