Pumpkin spice pancakes with pumpkin spice coffee is one of my absolute favorite things about fall! Add some bacon for the perfect breakfast. When I was food shopping, I came across a new grain free, paleo friendly pancake mix and decided to try it and make them pumpkin spice and top them with apple butter for a super delicious fall breakfast!
The flour I used is Pamela's Grain Free Pancake Mix: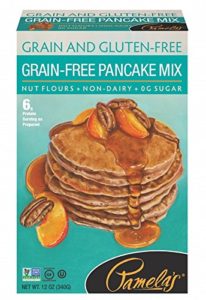 Head to the search bar and type in "pumpkin" to see more of my pumpkin recipes!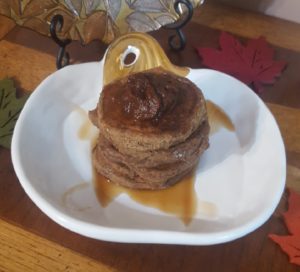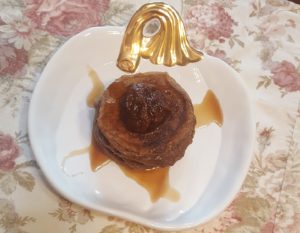 Pre-heat griddle to medium heat

Mix all ingredients (except apple butter & maple syrup) together in a large bowl

Grease griddle with coconut oil or ghee

Scoop equal sized scoops of batter and put on griddle

When each pancake starts to bubble and you're able to flip them without breaking, flip them

Cook on other side until cooked through

Serve topped with apple butter and maple syrup!