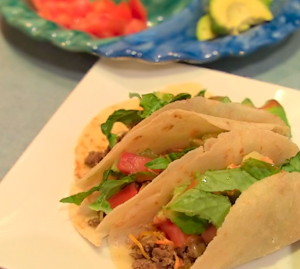 Who needs Taco Bell when you can make these grain free tacos super quick AND not feel like you just died after you're done eating?! I love Mexican food and I'm completely addicted to Siete Almond Flour Tortillas, so, naturally, I was excited to make some grain free tacos now that I don't eat corn or flour tortillas anymore. I used Flavorgod Everything seasoning to whip these up quickly, and they were a big hit with my family. Betcha can't wait for Taco Tuesday now. Although why wait until Tuesday?! Make them NOW 😉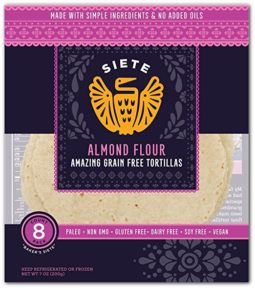 Heat up a large skillet over medium/high heat

Add in the ground beef & Flavorgod and break up with a wooden spoon

Mix the meat & seasonings together well

Add the lettuce, avocado, tomato, and cheese to a serving platter

When the meat is cooked through- serve!