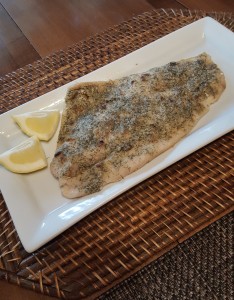 Simple dinners are the best! I love making fish since it's so quick & super healthy. Red snapper is one of my favorite types of fish – I think it was actually the first fish I tried that I liked (before I started eating a paleo diet, I was petrified of fish and refused to try most types). This recipe is SO easy, you may cry from excitement (at least if you're hardly ever in the mood to cook – like me). Sometimes I do like to make fancy, delicious meals, but I do need to mentally prepare beforehand. When I graduated from Adelphi in 2013, I had a backyard BBQ at my house and I cooked everything for the party. I made bacon meatballs (2-3 trays – I think it was 3), honey mustard dip, paleo almond crackers – from scratch, dairy-free bacon & chive cashew cheese, truffle asparagus, paleo chocolate cupcakes & paleo chocolate truffles, which took me about 9 hours to do. I was completely wiped out at the end, but I was excited to serve all home-cooked healthy food at my party. But on a regular busy day I'd rather make something effortless like this Broiled Red Snapper…
This is the brown butter that I use: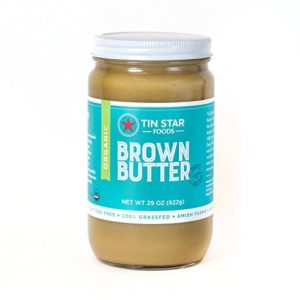 This fish would go great with shaved brussels sprouts and roasted duck fat potatoes!

Rub brown butter on top of fish

Place minced garlic on top of fish- spread around

In a bowl, mix together the cassava flour, dill, salt & pepper

Cover fish with cassava flour mixture

Broil for 10-15 minutes til golden brown