A couple days ago, my dad and I attended the Cannabis World Congress Business Expo in NYC at the Javits Center. Some of you may already know this, but I'm registered for the Certified Holistic Medical Cannabis Practitioner program that is beginning this fall. I am completely fascinated by medical marijuana and my passion for cannabis may even surpass my passion for nutrition. Don't get me wrong, I'm still completely fascinated by nutrition and the human body in general, but just like discovering the truth about our food industry, discovering the truth about marijuana has been eye-opening.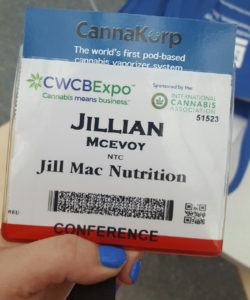 We've been brainwashed by our government for years into believing that marijuana is a dangerous drug – but that could not be further from the truth. It's not only impossible to overdose from marijuana, but it actually has many medicinal uses. And yet despite the fact that this plant –  that naturally grows out of the earth – can replace the use of dangerous pharmaceuticals (that many people actually DO overdose from), it is still illegal in many states and on the federal level.
I live in New York. We have medical marijuana legalized, but it's much stricter than some other states that have it. "The state does not permit dispensaries to sell unprocessed whole flowers or edibles, and smoking is prohibited. Patients are expected to use cannabis-based oils, liquids, and pills, either orally or through vaporization" – from Green Rush Consulting. Cannabis oil has many medical benefits and it's non-psychoactive. So basically in New York, it's CBD only – no THC.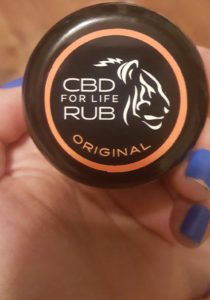 CBD and THC are the two main cannabinoids in the marijuana and hemp plants. CBD is non-psychoactive, while THC is the stuff that gets you high. Both have medicinal benefits, but CBD seems to be the superior form when it comes to medicinal uses (although I will be learning more about this when I begin my certification program). CBD is legal in all 50 states, while THC is only legal in some.
Health Benefits of CBD (from CBD For Life):
Controls certain cancers
Eases pain
Stimulates bone growth
Stops growth of bacteria
Suppresses muscle spasms and convulsions
Slows inflammation
Reduces blood sugar levels
Reduces the risk of artery obstructions
Decreases pressure in the blood vessel walls
Helps control epileptic seizures
Reduces risk of nerve damage
Eases nausea
Improves immunity
Eases anxiety
At the expo, my dad and I purchased many different CBD products and attended a few talks.
The talks we attended were:
Funding, Financing, and Investing in Cannabis by Jerry Chesler
Mitigating Your Risk in the Cannabis Industry by Dale Sky Jones
CTE, Concussion, and CBD – Keynote by Leonard Marshall (plus panel of ex NFL & NHL players, a doctor, and a mother of a kid with epilepsy)
The panel on CTE, Concussion, and CBD was truly fascinating and inspirational. Ex-NFL player, Jim McMahon, was there talking about how medical marijuana and chiropractic care helped him with his early-onset dementia that was a result of getting hit on the head many times during his football career. He was sharp and funny and I could definitely not see any sign of dementia in him. It was incredible.
He discussed how he was on prescription painkillers for years and had many surgeries during his career. Medical marijuana helped him stop using painkillers and improve his overall quality of life. He talked about how humans have been using marijuana as medicine for thousands of years and said, "why would we have a receptor in our brain for it if God didn't want us to use it? It's pungent for a reason: so humans can find it." I definitely enjoyed his talk.
The products I purchased:
CBD eye serum
CBD face cream
CBD face wash
CBD muscle cream
CBD lip balm
CBD foot cream
CBD lotion
CBD pain topical spray
CBD oral spray
CBD aromatherapy spray
Shirt that says "Medical Marijuana Patients Are Not Criminals" on the front and "Free the Flower" on the back
Sweatshirt from Oaksterdam University
Paraphernalia
CBD face mask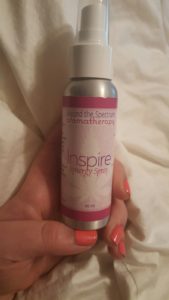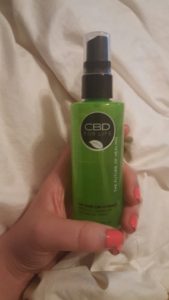 There were many people there looking to invest. There were companies there ranging from security, to lawyers, to grow lights, packaging material, as well as all the actual cannabis products.
I learned a lot while I was there and took home lots of reading material. It's so exciting to watch the end of Prohibition finally unfold in this country, although we're still not really there yet. Many lives have been helped with cannabis and with legalization many more lives can be helped.
I'm excited to continue to learn more about this plant and all it's uses and integrate it with my nutrition practice!
Thoughts? Leave a comment below!
See Also:
PaleOMG Costa Rica Fitness Retreat
How to Use Magnesium to Ease Menstrual Cramps
The Problem With Juice Cleanses