An Honest Review of Beautycounter Balancing Charcoal Mask
As you may know from reading my review of Beautycounter's face makeup, when I first tried Beautycounter, I wasn't so thrilled with how the makeup looked and stayed on my skin. That was 2 years ago and I've been wary of trying any of their other products since then, especially since I've been using other natural skincare products that I absolutely love.
After seeing many more of my colleagues jumping on board with Beautycounter over the past 2 years, and realizing that the other natural foundations and concealers I've tried were just as bad, if not worse, on my skin than Beautycounter's (at this point the only time I wear foundation is for special occasions, and I use the bad stuff from Olay because it has great coverage), I decided to give their skincare products a try.
My friend Caroline, who is a consultant, sent me samples of the Cleansing Balm, Balancing Charcoal Mask, Brightening Mask, Countermatch lotion, and the Charcoal Bar to try and I was super excited – especially for the charcoal bar and mask!
I tried the Cleansing Balm, Charcoal Bar, and Charcoal Mask so far, and fell in love after just one use! I noticed an immediate difference in my skin, and my skin looked even better in the morning when I woke up.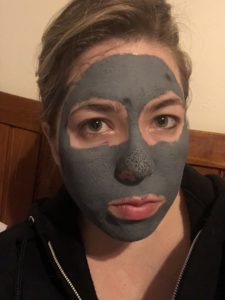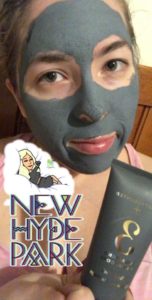 This was by far the best charcoal mask that I have ever tried, so I went ahead and purchased one for myself. I immediately noticed my skin looked "cleaner" and my pores were smaller. By morning, my face had a fresh glow and looked much more youthful and less blotchy. I have acne-prone skin, and noticed my acne was reduced as well – and this is all after just one time!!! I can't wait to see how my skin improves when I begin using this mask 2x per week!
I am super excited to try the Brightening Mask also and I will let you know what I think about that one as well.
Do you use Beautycounter? What are your favorite products? Any thoughts to add? Leave it in the comments!
See Also:
An Honest Review of Beautycounter Face Makeup
Fruit Pigmented Lipstick: My Work Look
Fruit Pigmented Lipstick: My Everyday Fall Look