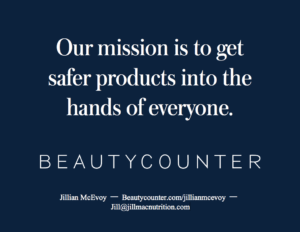 Along with my career in nutrition, I've recently decided to become a Beautycounter Consultant. What we put on our skin matters, it's absorbed right into our bloodstream, and yet there's no regulation on what can be put in products on the market. We, at Beautycounter, are on a mission to create change in the beauty industry and get safer products into the hands of everyone. We are pushing for regulations on ingredients that can be used in skincare and cosmetic products, and voluntarily ban 1,500 known toxic chemicals from our products.
If you'd like to learn more, I'd be happy to send you more information, samples of products, or host a Beautycounter event!
Looking to work with a consultant to improve your skin? Fill out the consultation form below and I will give you your own personalized recommendations!
Never miss out on free stuff! Join my Beautycounter mailing list to stay in-the-know on the latest discounts/promotions, freebies, events/socials, and more: